We integrated the Boreon zNAS 10 into Serco's existing Network Operations Center. The Serco NOC is staffed with 6 Systems Engineers in a 24/7/365 monitoring environment.
The zNAS 10 is running 10 TB of SSD network accessible storage space with a 10 gigabit network uplink. The zNAS 10 is handling all SMB/CIFs shares, AFS Apple Time Machine backups and all iSCSI Backup Drives. zNAS 10 uses the freeBSD OS. We synced all credentials and shares within our client's existing Microsoft Active Directory.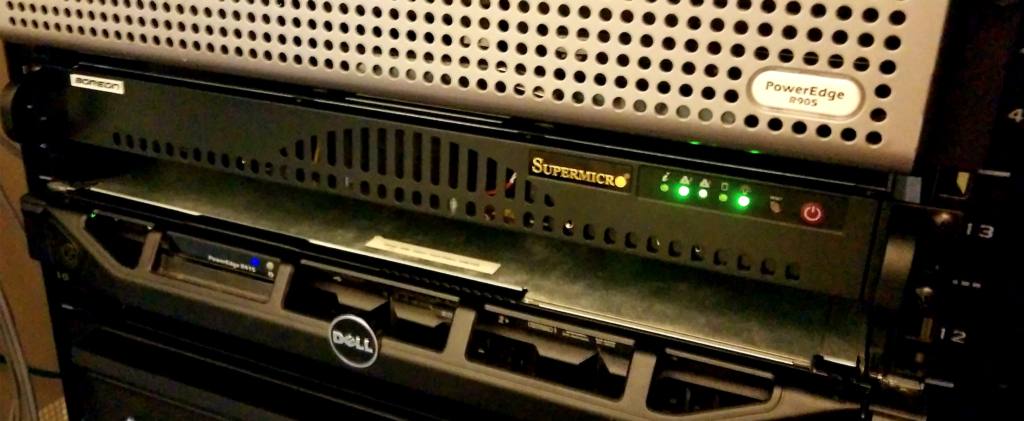 We chose to overload this particular client's server with ARC RAM, 16 GB DDR4. Our client uses a consistent 8 or so gigs of the same data. For the ultimate in speed we let ARC and L2ARC onboard combined with 10 gig networking to deliver the files directly to the user without any throughput bottlenecks through hard drives or JBOD/RAID cards.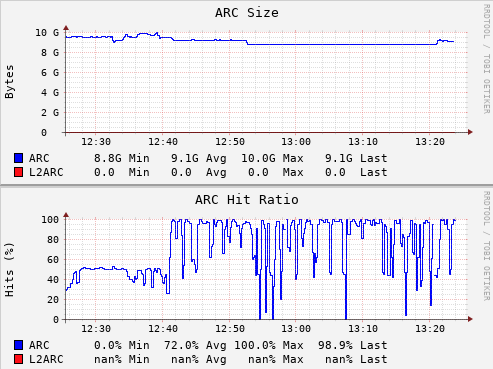 As you can see the ARC is heavily utilized in serving the same 8-10 GB of data. This unique feature allows the system to run much faster while allowing the drives to be used by other tasks like iSCSI backups or Virtual Machine utilization.